We are a church of about 80 people of different ages and various walks of life, sharing the one purpose of seeking to live for our Lord Jesus Christ. We are based in Shepshed, a town of around 15,000 people near to Loughborough in Leicestershire in England, just a few minutes away from the M1 motorway.
We were formed in November 2013 by the uniting of two long-standing churches in the town – Belton Street Baptist Church (formed in 1880) and the Evangelical Free Church on Kirkhill (formed in 1969).

In the Bible, Jesus is called The Word of Life and we have chosen our church name to reflect that he is at the centre of our meetings and our life as Christians. Our church is evangelical, baptist and independent.
We meet each Sunday for worship at Kirkhill – in the morning at 10.30 a.m. and in the evening at 6.00 p.m. We meet for prayer on Thursdays at Kirkhill at 7.30 p.m.. Our meetings are plain and simple, consisting of singing of hymns, prayer, the reading of the Bible and preaching from it. You are very welcome to join us. Please click here for details of our regular meetings.
There are two main purposes for our existence. Firstly, as Christians, we seek to learn together from the Bible, how we should live in obedience to the Lord Jesus Christ. Secondly we try to make Christ known in the town so that others might come to know and love him also. We do this by the preaching and teaching about the "Good News" concerning Jesus Christ, "The Word of Life" and by seeking to live out the Gospel we profess.
We believe that the whole Bible is the Word of God and is the only way by which we may know God and his Son Jesus Christ and understand the meaning and purpose of life. Click here for more about what we believe.
Our elders
Simon Clarke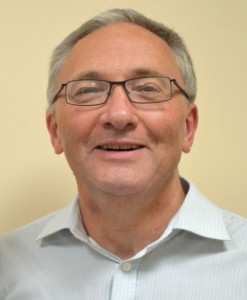 Simon has been full-time pastor in Shepshed since 2003 and prior to that was pastor at Stapleford Baptist Church in Nottingham.  Before this he worked as a stockbroker in his home city of Birmingham, and also as a hospital manager in nearby Solihull.  He is married to Sarah, and they have three daughters.  As well as taking an interest in the training of overseas pastors in Uganda, Simon follows current affairs, watches most sports, cycles and enjoys the great British countryside.
Chris Jones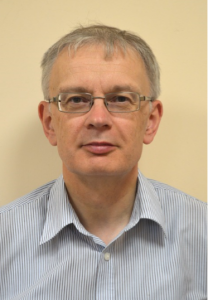 Chris became an elder at Shepshed in 2012.  He is a materials engineer.  He is married to Alison, and they have two daughters, and also grandchildren.  When he's not busy with church matters or work Chris enjoys reading and walking.
Andrew Birch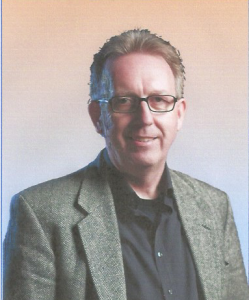 Andrew has been an elder since January 2022. He's currently the director of EMF (European Mission Fellowship). Before that he and his wife (Vivienne) were EMF missionaries in Spain for 37 years. Andrew and Vivienne have three adult children and six grandchildren – all of them live in Spain. Andrew and Vivienne enjoy walking in the beautiful Leicestershire countryside.
Our deacons
Phil Cottrell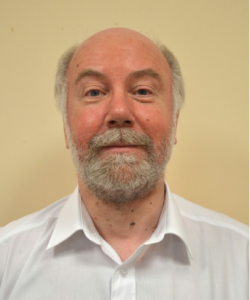 Phil is our fellowship deacon.  He co-ordinates the practical care of church members and congregation.  He works in the finance department of a residential care home.  Phil has published books about anxiety and the experience of God's love.
Geoff Goddard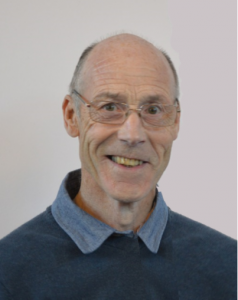 Geoff is our property deacon.  He co-ordinates the operation, maintenance and repair of the church premises.  Geoff is retired but seems to be as busy as when he was in employment.  He is married to Ann and they have two sons and grandchildren.  He enjoys walking and gardening.
Nigel Holmes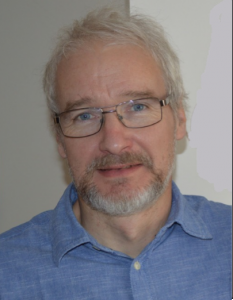 Nigel is our admin deacon.  He co-ordinates the administrative side of church life, dealing with records, rotas, communication, etc.  He is also one of the leaders of our youth group as well as preaching from time to time with us and a number of churches around the district. Nigel works for a company in Loughborough mixing vehicle paint and sometimes matching it by eye.  He is married to Anna and they have two grown up daughters.